Main content starts here, tab to start navigating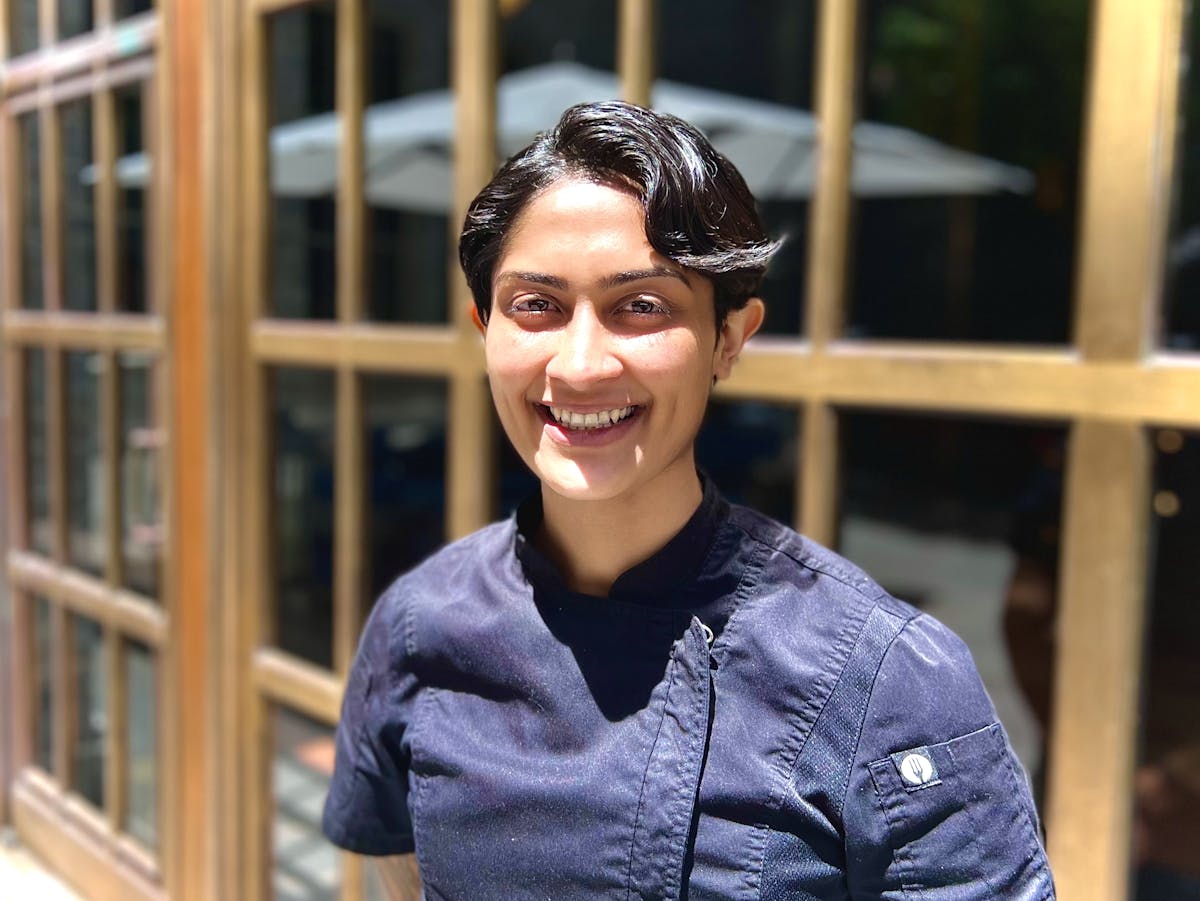 Rasika Venkatesa
Chef de Cuisine
Rasika Venkatesa's fondest memories are growing up in Chennai, India and cooking with her biggest inspiration, her grandmother Mythily Ramachandran. At a young age she learned the power of food and how something as simple as her grandmother's cooking could bring her family together in joy, unity, and tradition.
Deciding to pursue a career in hospitality, Rasika graduated from Manipal University with a Bachelors in Hotel Management and immediately began working in kitchens around the world. Following her culinary dreams, Rasika moved to the United States and accepted a Commis Chef position at Thomas Keller's Michelin 3 Star restaurant, 'The French Laundry'. Her persistence, talent, and dedication led her to advancing to Chef de Partie and taught her a deep understanding, appreciation, and love for fine dining.
To learn, grow, and evolve, Rasika began culinary stages across the San Francisco Bay Area. In December 2019 Rasika staged at Mourad and found a 'Home'. The concept, cuisine, and team at Mourad immediately resonated with her. She was determined not only to land a job in the kitchen but became an integral part of the team. Starting as a station cook, she grew to the role of Sous Chef through the Covid-19 pandemic, and the reopening in May 2021. She became Chef de Cuisine in 2022.
Working closely with Chef Mourad Lahlou, Chef Rasika uses inspiration from her South Indian heritage and the Bay Area's beautiful seasonal produce to develop new, creative ideas for the Mourad menu. Chef Rasika looks forward to sharing her inspiration with you.